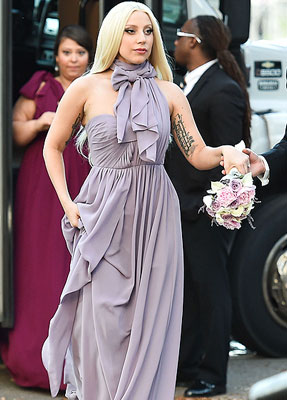 Lady Gaga Chronicles Best Friend's Wedding in New Orleans
Lady Gaga has friends who get married – just like the rest of us!

The sensationally over-the-top musician toned it down during her recent trip to New Orleans for her best friend's wedding, wearing pearls and pink pumps in a visit she documented on Instagram.

Gaga, 28, looked unlike her popular stage persona when she stepped out to celebrate the ceremony Friday wearing a lilac gown.

"Watching your best friend get married, these are the specialist times in my life. Seeing happiness in the lives of all my friends," she wrote in a Wednesday photo, with a view of NOLA's Metairie Road.