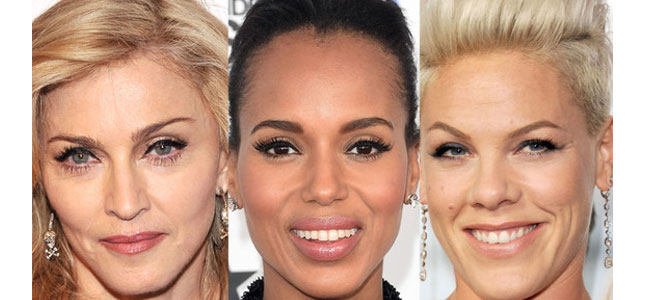 Happy International Women's Day: Kerry Washington, Pink, Madonna and More Show Support for Gender E
It's time to celebrate the achievements of women! Sunday marks International Women's Day around the world where millions of people stop to acknowledge the power of females and the need for gender equality anywhere and everywhere.

Celebrities including Kerry Washington, Cara Delevingne and Madonna have shown their support on social media using the hashtag #InternationalWomensDay. Even men have joined the fight including Russell Brand, William Shatner and Nick Offerman "Women please continue to claim your power," the Parks & Rec star shared online.