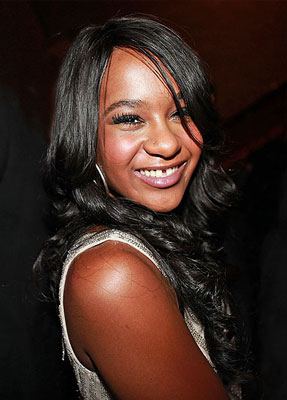 On Bobbi Kristina Brown's 22nd Birthday, Her Family Waits for News of Her Condition
Wednesday marked an unhappy milestone for the loved ones gathered around the bedside of Bobbi Kristina Brown. It was the 22nd birthday of the only daughter of Whitney Houston and Bobby Brown.

It's also her 33rd day on life support. She hasn't regained consciousness since she was found unresponsive in her bathtub on Jan. 31.

The last month has been difficult for Bobbi Kristina's family. Several family members have gotten into arguments and altercations, and several of Bobby Brown's relatives have now been banned from the hospital.

"Happy birthday baby," her boyfriend, Nick Gordon, Tweeted. "I wish I was there with you to hold you and be by your side."

Gordon's attorney, Randy Kessler, acknowledges that his client is struggling. "This is a very difficult day," he said. According to a Brown family member, doctors are looking for a change in Bobbi Kristina's condition. A previous attempt to remove her from a medically induced coma was unsuccessful. "There's nothing else we can do,So we just wait."

Bobby Brown remains by his daughter's bedside, hoping and praying for a miracle. "We thank everyone that supports Bobbi Kristina," he said in a statement. "God is hearing our prayers."