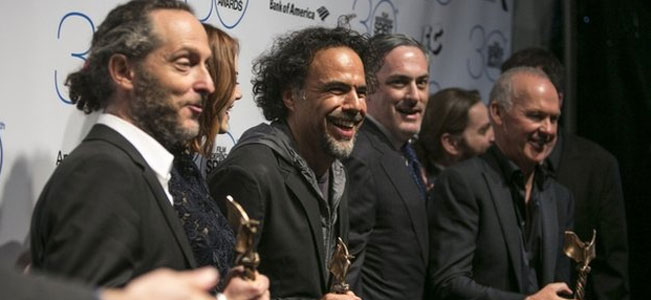 Birdman Wins 2015 Oscar for Best Picture
Alejandro G. Iñárritu, John Lesher and James W. Skotchdopole of Birdman or (The Unexpected Virtue of Ignorance) Wins 2015 Oscar for Best Picture.

Birdman: Best known to the public as Birdman, the superhero he once played in a series of films, Riggan Thomson hopes to reestablish himself as a serious actor by mounting his own dramatic production on Broadway. With his self-doubt hindering the project, Thomson also finds himself threatened by the presence of a high-profile, egotistical movie star in his cast.