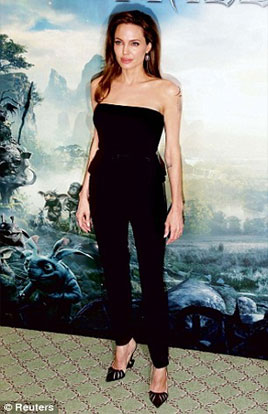 Mother's Death Led Angelina Jolie To Quit Acting
Angelina Jolie has revealed that she took the decision to turn away from acting following the death of her mother. In an interview with French magazine Dandy, the 39-year-old actress admitted that her real interests laid elsewhere after her mother, Marcheline Bertrand, passed away in 2007. When she was asked about the motivation behind her decision to leave the big screen altogether, Jolie replied "It's somewhat personal. When my mother died, I realised how much my being an actress was linked to her desire to be an actress herself, and especially what satisfaction it brought her when she saw me onscreen.

"Once she was gone, I didn't feel the same attraction for it." She continued: "What I really like is to be behind the camera, to put others into the light. "Being in the spotlight's shine doesn't interest me. "I prefer to have my head almost underwater." Jolie last appeared on the silver screen in 2014's Maleficent, and is due to star in the upcoming drama By The Sea alongside husband Brad Pitt.