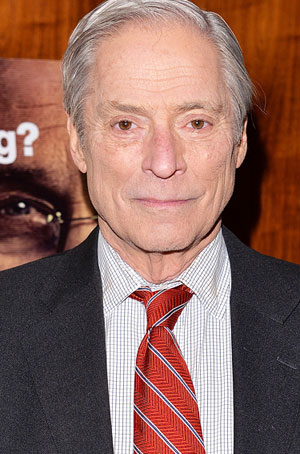 Bob Simon of CBS News Dies in Car Crash
The longtime 60 Minutes correspondent was killed in a car crash in New York City, CBS News reports.

Simon covered many of the major overseas stories since the 1960s, from the Vietnam War to the disaster in Fukushima, Japan.

Simon's extensive work has earned him 27 Emmys as well as many other awards. His work overseas often put him in danger, according to his bio: "In addition to several short detentions, close calls and wounds, he was captured by Iraqi forces near the Saudi-Kuwaiti border during the opening days of the Gulf War in January 1991." His colleague, Anderson Cooper, called Simon on his CNN show Wednesday a "warrior poet."

"I've admired and looked up to Bob Simon," Anderson said. "His voice was so strong as a writer ... he was everything a reporter should be and that I dreamed of being and still to this day hope to be a quarter of the reporter and writer that Bob Simon is and has been."