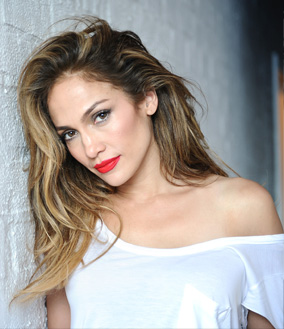 J.Lo Made a Commitment to Herself to "BE ALONE."
After the demise of her marriage to Marc Anthony, then a breakup with Casper Smart, Jennifer Lopez knew she needed alone time.

In a new interview, the 45-year-old beauty – who has always shied away from being single in the past – said she made a commitment to herself to "be alone."

"No flirting. No possibility of anything. No boys in any way, shape or form. I said, 'I'm shutting it down,'" J.Lo told People. "I'd never been alone."

The star, who will next be seen in "The Boy Next Door," realized she often moved from one relationship to the next, looking to other people for fulfillment.

"I always found my comfort in another person," she said. "Instead of giving myself time to heal and be on my own, I was so afraid to be that I was always like, 'OK somebody else just come in here and help me forget I'm in so much pain.'"

Making the decision to be alone was not easy for the mom of two.

"I was terrified of being alone," she said. "Listen, at the end of the day, love is the best thing, but what I've discovered is that I can't get that from somebody else. It's the love inside me, for myself, that will help me through."

After spending time solo and learning about herself, the "Booty" singer is currently "open" to dating and said she still believes in lasting love.

"The more I work on myself, the more I give myself the opportunity to share a really deep and meaningful relationship that can give me my fairy tale and last forever," she added.