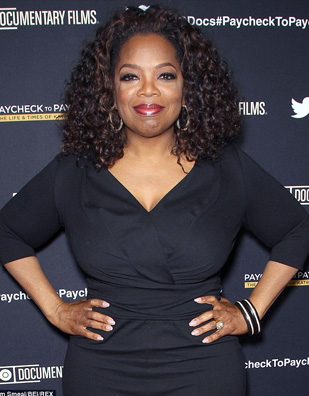 Oprah Winfrey Set To Play The Violent Brothel-Running Grandmother
Oprah Winfrey will play the violent brothel-running grandmother of legendary comedian Richard Pryor in an upcoming biopic.

The 60-year-old Oscar-nominated actress will take on the role of Marie Carter who was known to beat her grandson while raising him at her brothel in Peoria, Illinois.

The comedian's widow Jennifer Pryor said Winfrey was eager for the role after getting hold of the script, according to an article on Tuesday by TMZ.

Winfrey shared an Instagram snap on Sunday showing herself with director Lee Daniels and actor Mike Epps, 43, who will portray the late comedian.

Oprah wrote in the caption for her more than three million followers on Instagram.