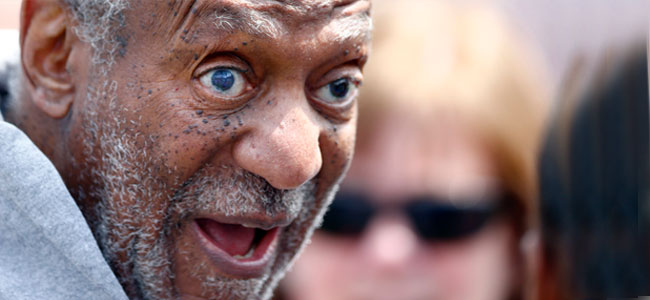 Camille Cosby Releases Statement Defending Husband Bill Cosby
Bill Cosby's wife, Camille Cosby, is speaking out in defense of her husband.

Camille Cosby released a statement to Access Holywood, standing up for her husband.

As previously reported, comedian Bill Cosby has been accused by many women of having drugged and sexually assaulted them in the past.

"The man I met and fell in love with, and whom I continue to love, is the man you all knew through his work," Camille Cosby wrote in her statement, of her husband, whom she wed in 1964.

Like Bill Cosby's lawyer, Marty Singer, Camille Cosby too put blame on the media, suggesting that some media have "given a pass" to "individuals and organizations" making allegations against her husband.

"A different man has been portrayed in the media over the last two months. It is the portrait of a man I do not know," she wrote in her statement, adding that "there appears to be no vetting of my husband's accusers before stores are published or aired."