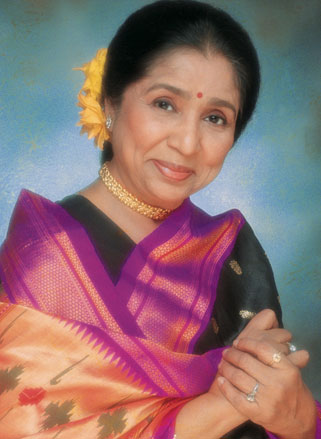 Legendary Playback Singer Asha Bhosle to Receive DIFF Lifetime Achievement Award
Legendary Indian playback singer Asha Bhosle is set to receive a prestigious Dubai International Film Festival (DIFF) Lifetime Achievement Award for her decades of dedication to Indian cinema. Bhosle has recorded more than 12,000 songs for more than 850 films in her 81 years.

Bhosle is known for her incredible range and versatility, having recorded every style of music from film to folk songs, Indian classical music to pop songs, as well as ghazals and bhajans. She made her acting debut in the 2013 film 'Mai', at the age of 80, to critical acclaim; and has been awarded numerous accolades. These include being noted as the 'most recorded artist in music history' by the Guinness Book of World Records, being awarded the Dadasaheb Phalke Award (2000) and the Padma Vibhushan (2008) from the Indian government.

The Lifetime Achievement Award is dedicated to honouring the world's greatest film industry actors, writers, directors and producers. Previous winners include Martin Sheen, Omar Sharif, Faten Hamamah, Adel Imam, Jameel Rateb, Sabah, Morgan Freeman, Sean Penn, Amitabh Bachchan, Shah Rukh Khan, Daoud Abdel Sayed, Youssef Chahine, Rachid Bouchareb, Souleymane Cisse, Nabil El-Maleh, Oliver Stone, Danny Glover, Terry Gilliam, Yash Chopra, Subhash Ghai, Michael Apted and Mahmoud Abdel Aziz.