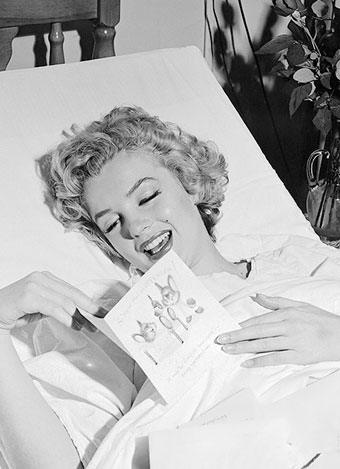 Marilyn Monroe's Love Letters Sell at Auction for Big Money
Joe Dimaggio's love letter to Marilyn Monroe has sold for $78,125 at a Beverly Hills auction. Julien's Auctions in Beverly Hills says the letter, written by the baseball great after Monroe announced she was divorcing him, was sold Saturday to an undisclosed buyer.

The letter during their brief, volatile marriage was among 300 items, dubbed "Marilyn Monroe's Lost Archives," that went on the block. Read more Burt Reynolds Auctioning Off Personal Items Amid Financial Struggles A handwritten letter from Monroe to her third and final husband, playwright Arthur Miller, sold for $43,750.

Monroe, who died of a drug overdose at age 36 in 1962, willed the collection of letters to her mentor, the legendary acting coach Lee Strasberg.