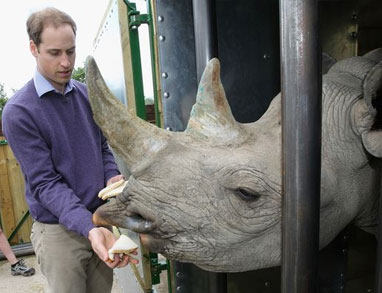 Prince William Teams Up with Angry Birds to Raise Wildlife Conservation Awareness
As president of United for Wildlife, the royal is teaming up with the highly-addictive video game Angry Birds to host a special tournament to raise awareness about the evils of poaching, with a specific focus on the endangered pangolin.

Called "Roll with the Pangolins," the challenge adds animated versions of the animals, who are hunted for their meat and scales throughout Asia and Africa, to the popular game.

"The humble pangolin, a scaly anteater, is one of the most endangered animals on the planet because of poaching," William, 32, says in a video message. "The pangolin runs the risk of becoming extinct before most people have even heard of them."



Passion for protecting animals must run in the Cambridge family: Prince George, almost 16 months, got an early start as a preservationist in July after his cute encounter with an Australian bilby inspired a surge of interest in the species.