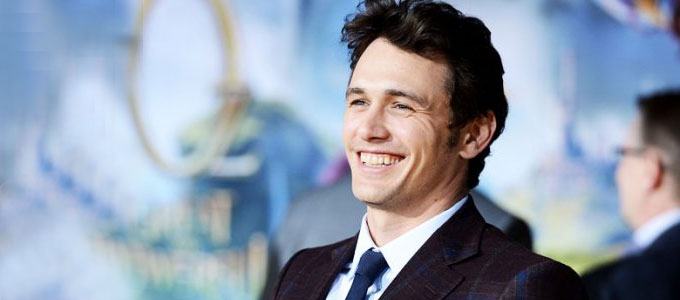 Best Kept Secret: James Franco Took a Job at McDonald's to Pay Rent
Date of Birth: 19 April 1978, Palo Alto, California, USA

Birth Name: James Edward Franco

Nickname: Ted, Teddy

Height: 5' 11" (1.8 m)

Known for his breakthrough starring role on Freaks and Geeks (1999), James Franco was born in Palo Alto, California on April 19, 1978. His mother, Betsy Franco, is Jewish, and his father, Douglas Eugene "Doug" Franco, was of Portuguese and Swedish descent, and ran a Silicon Valley business. James's mother, a writer, has occasionally acted.



Growing up with his two younger brothers, Dave Franco, also an actor, and Tom, James graduated from Palo Alto High School in 1996 and went on to attend UCLA, majoring in English. To overcome his shyness, he got into acting while studying there, which, much to his parents' dismay, he left after only one year. After fifteen months of intensive study at Robert Carnegie's Playhouse West, James began actively pursuing his dream of finding work as an actor in Hollywood. In that short time, he landed himself a starring role on Freaks and Geeks (1999). The show, however, was not a hit to its viewers at the time, and was canceled after its first year. Now, it has become a cult-hit. Prior to joining Freaks and Geeks (1999), Franco starred in the TV miniseries To Serve and Protect (1999). After that, he had a starring role in Whatever It Takes (2000).

Although he'd been working steadily, it wasn't until the TNT made-for-television movie,James Dean (2001) that James rose to fan-magazine fame and got to show off his talent. Since then, he has been working non-stop. After losing the lead role to Tobey Maguire, James settled for the part of "Harry Osborne", Spider-Man's best friend in the summer 2002 major hit Spider-Man (2002). He returned to the Osborne role for the next two films in the trilogy.