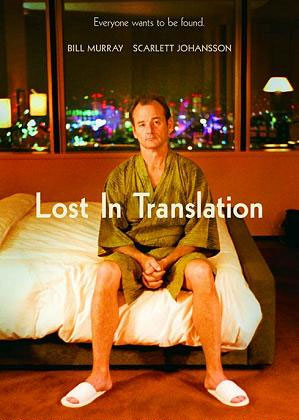 Bill Murray:
Bill, the fifth of nine children, was born in Wilmette, Illinois, to Lucille (Collins), a mailroom clerk, and Edward Joseph Murray II

Date of Birth: 21 September 1950, Wilmette, Illinois, USA

Birth Name: William James Murray

Nicknames: Billy, The Murricane

Height: 6' 2" (1.88 m)

During the later years of his career, he frequently plays depressed characters (Lost in Translation (2003), Broken Flowers (2005), The Life Aquatic with Steve Zissou (2004),Rushmore (1998) , The Royal Tenenbaums (2001)).

Accidentally broke Robert De Niro's nose during the filming of Mad Dog and Glory(1993).

Ranked #82 in Empire (UK) magazine's "The Top 100 Movie Stars of All Time" list. [October 1997]



1997 Recipient of the Sons of the Desert Annual Comedy Performer Award on April 19th, 1997.

Appeared in Scrooged (1988) with three of his brothers.

Father, with Mickey Kelley, of sons Homer Murray (b. 1982) and Luke Murray (b. 1985).

Father, with Jennifer Butler, of sons: Caleb James Murray (born January 11, 1993), Jackson William Murray (born October 6, 1995), Cooper Jones Murray (born January 27, 1997) and Lincoln Darius Murray (born May 30, 2001).

He owns a minor league baseball team in Charleston, SC, called the Riverdogs. Related through marriage to guitar player, lyricist and singer Chris Luxem. Set to become part-owner of his third minor league baseball team, the new Brockton Rox, in Mass., with friend Van Schley.

Has become the unofficial patron saint of the forums of the Football Manager website, home to one of the biggest selling PC games of all time.

He is part of The Goldklang Group that includes Van Schley, baseball marketing guruMike Veeck, and Saturday Night Live (1975) comedian Jimmy Fallon. The group owns minor league baseball teams the St. Paul Saints and the Brockton Rox of the Northern League, the Charleston RiverDogs, the Fort Myers Miracle, the Hudson Valley Renegades, the Evansville Otters and they run the Portland Beavers.

Was bitten by the groundhog twice on the Groundhog Day (1993) set in 1992. He is a diehard Chicago Cubs fan. During the Cubs playoff run in 2003, he was on location in Italy, but he had it written into his contract that he'd get a satellite feed of the playoffs.