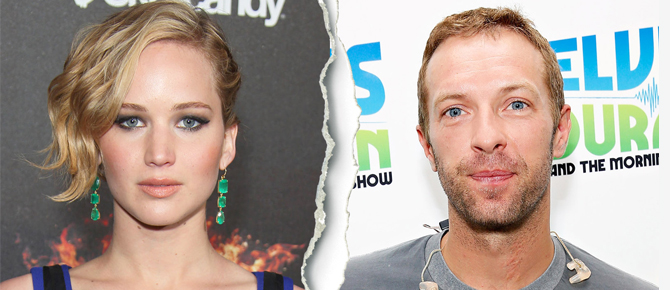 Jennifer Lawrence and Chris Martin Split
Looks like Chris Martin might not be Jennifer Lawrence's dream man after all.

Just as the romance between Jennifer, 24, and Chris, 37, appeared to be heating up, People is reporting that the couple has already split.

"Jen is the one who broke it off with Chris," a source says.

Jennifer wasn't exactly in the friendliest mood Friday, when she had a pointed message on her umbrella for paparazzi in Los Angeles.

The surprising couple reportedly first started dating in late June, after the Oscar winner broke up with her X-Men co-star Nicholas Hoult. Meanwhile, Chris consciously uncoupled from his wife of 10 years, Gwyneth Paltrow, in March.

Most recently, the Hunger Games star was spotted backstage at the iHeartRadio Music in September supporting Chris's band Coldplay.