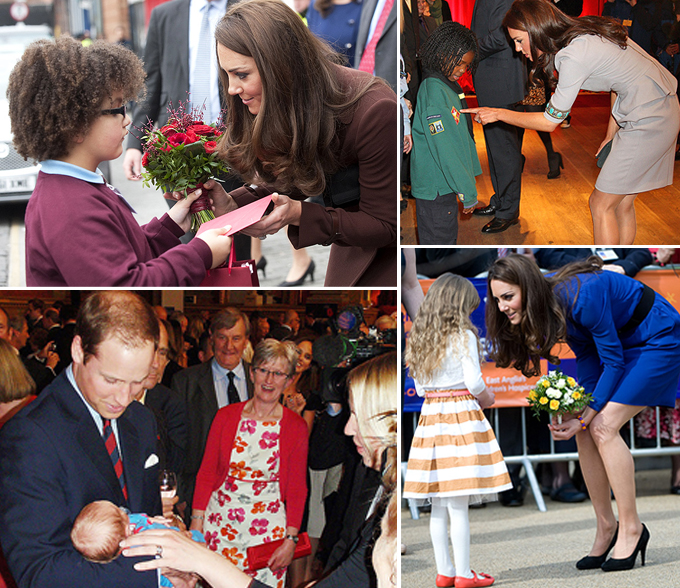 William & Kate: In Love … With Children!
From hugs to playtime, the Duke and Duchess of Cambridge clearly enjoyed every moment – and there were many – on the road to parenthood

EVERYTHING'S ROSY What more could a duchess want on Valentine's Day than roses and a card from a sweet boy? Kate, who welcomed a son on July 22, looks touched as 8-year-old Jaqson Johnston-Lynch hands over his offerings during a 2012 charity tour in Liverpool, England. The same day, Kate exchanges high-fiveswith Page Hearn, a 4-year-old cancer patient at a Liverpool children's hospital.

He's a natural! Prince William shows off his cuddle technique while cradling a three-week-old baby at an April 26 reception benefiting British armed forces in London.