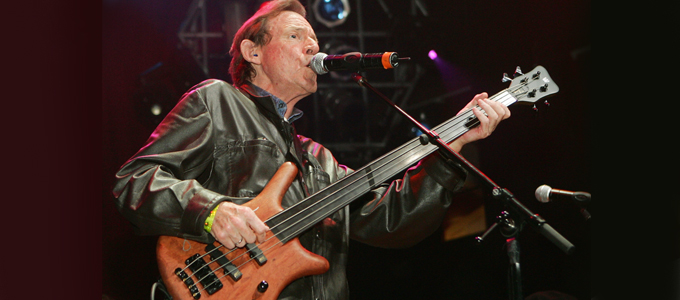 Cream Bassist Jack Bruce Dies at 71
British musician Jack Bruce, best known as the bass player and vocalist of the power blues trio Cream, died Saturday at his home, his family and publicist said. He was 71.

Bruce was one of the top musicians of the late 1960s, when Cream played its unique psychedelic blues tunes to packed houses in England and the U.S.

The band – widely cited as the original supergroup – were known for hits such as "I Feel Free" and "Sunshine of Your Love," which featured Eric Clapton's innovative guitar riffs, and Bruce's vocals and roaring bass, backed by Ginger Baker's explosive drumming.

Bruce enjoyed a long solo career after that, and in 2005 he reunited with his former Cream bandmates for concerts in London and New York City.



Publicist Claire Singers said Saturday Bruce died at his home in Suffolk, England. A statement released by his family said "the world of music will be a poorer place without him but he lives on in his music and forever in our hearts."

"It is with great sadness that we, Jack's family, announce the passing of our beloved Jack: husband, father, granddad, and all round legend," the statement said.

Cream sold 35 million albums in just over two years and the band was awarded the world's first-ever platinum disc for their double album Wheels of Fire. Bruce wrote and sang most of the band's signature songs.

The band started out playing traditional blues tunes but added a psychedelic tinge that brought still more popularity at the height of the flower power era.

But they broke up with little warning, at the height of their commercial success. Clapton wrote in his 2007 autobiography that the band lost its direction musically and that "any sense of unity" had disappeared.

Former Cream bassist Jack Bruce dies of liver disease http://t.co/7Z3XKQ7dIV

— TIME.com (@TIME) October 25, 2014