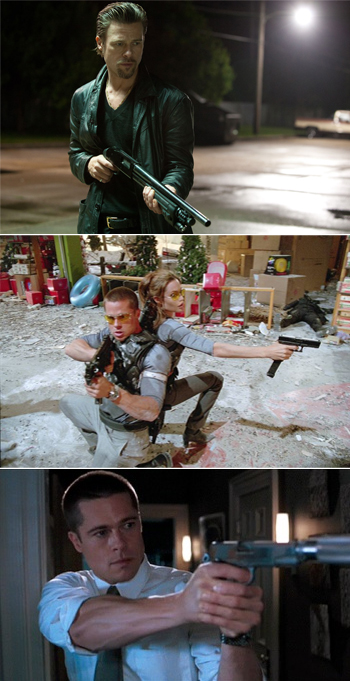 Brad Pitt: I Got My First Gun When I Was in Kindergarten
Brad Pitt made a pretty shocking revelation during promotions for his upcoming war flick, Fury—that he has been a gun owner since he was in kindergarten.

The 50-year-old actor told Radio Times that he was given his grandfather's gun when he was just a kid.

"There's a rite of passage where I grew up of inheriting your ancestors' weapons," he explained.

"My brother got my dad's. I got my grandfather's shotgun when I was in kindergarten."

Angelina Jolie's husband also explained that he was given an air gun at first, and then the shotgun when he was around 6 years old.

And by the age of 8, Pitt said that he had fired his first handgun.

"The positive is that my father instilled in me a profound and deep respect for the weapon," he added.

The father of six also gushed that when he first began shooting the film, he turned to his eldest son for help.

"Maddox knows so much about tanks that when we first started on the movie, I was asking him for information."