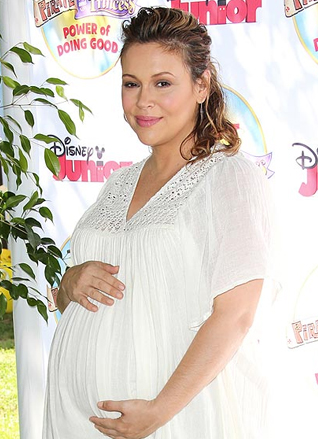 Alyssa Milano Leaves 'MISTRESS' Being a Mother Comes First
Family comes first for Alyssa Milano – even ahead of her starring role on a popular series.

Just weeks after giving birth to her second child, daughter Elizabella Dylan Bugliari, the actress announced on her websiteTuesday that she would not be returning to film a new season of her ABC series Mistressesbecause "being a mother and wife comes first."

"After two wonderful seasons in Los Angeles, the studio has decided to shoot season three ofMistresses in Vancouver, Canada, for financial reasons," she wrote. "It's with a heavy heart that I have decided that I can't relocate."

Continued Milano, 41: "I have two babies under 4. Being a mother and wife comes first and I just cannot uproot my children and separate the family by moving away."

The former Charmed star adds, "I will miss this job desperately and wish everyone the absolute best."

In addition to their new baby girl, Milano and husband David Bugliari also have a 3-year-old son, Milo Thomas.

#DubaiOneTV | #Celeb #Alyssa Milano Leaves #MISTRESS, Being a Mother Comes First, http://t.co/WXziZDJ7em pic.twitter.com/l6zskvLujI

— Dubai One (@DubaiOneTV) October 2, 2014