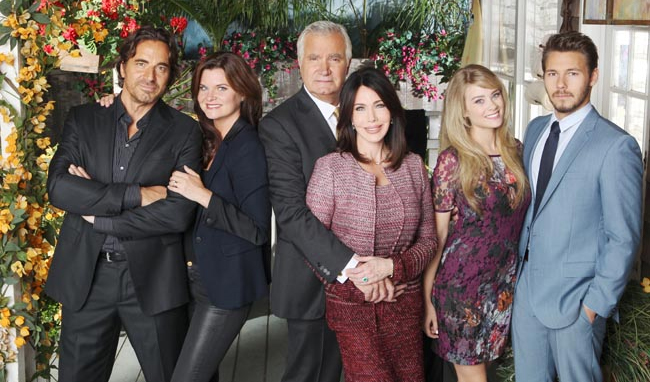 B&B Announces Location Shoot in Amsterdam
Sept. 24, 2014, Los Angeles, CA…Emmy® Award-winning daytime drama THE BOLD AND THE BEAUTIFUL will film a romantic story on the canals of Amsterdam the first week of October, the series announced today.

Among the many other locations featured will be the exteriors of historic Hotel de L'Europe, a five-star luxury hotel overlooking the Amstel River in the heart of Amsterdam. Netherlands-based Stepping Stone Productions will assist THE BOLD AND THE BEAUTIFUL crew during filming.

In June 2014, THE BOLD AND THE BEAUTIFUL was the recipient of the TV Audience Award Golden Nymph at the 54th Monte Carlo TV Festival in the Category of Telenovela/Soap for the 9th consecutive year. This distinction provided Guinness World Records® with the scientific data from people-meter systems around the globe to declare the series the most popular daytime Soap currently on television in 2010. THE BOLD AND THE BEAUTIFUL is broadcast in over 100 countries worldwide with an estimated daily audience of 35 million. THE BOLD AND THE BEAUTIFUL received 18 Daytime Emmy® Award nominations in 2014, including Outstanding Drama Series, a category it won consecutively in 2009, 2010 and 2011.

#DubaiOneTV | #Celeb #TheBoldAndTheBeautiful Announces Location Shoot in #Amsterdam http://t.co/pcd7sviWG2 pic.twitter.com/605ws5TOJc

— Dubai One (@DubaiOneTV) September 28, 2014