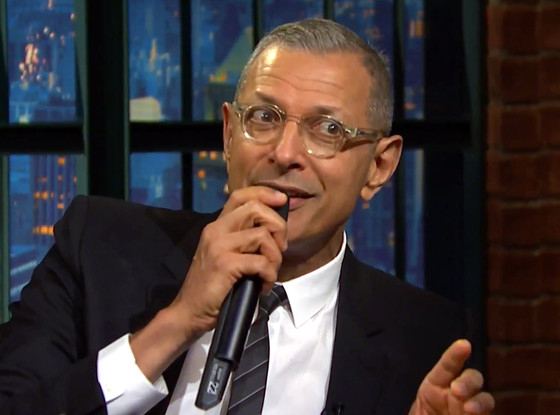 Jeff Goldblum Sings the Lyrics to the Jurassic Park Theme Music
The multifaceted entertainer, who next up stars in the action-comedy Mortdecai with Johnny Depp and Gwyneth Paltrow, took his talents to Late Night With Seth Meyerson Tuesday—Seth made sure to ask Goldblum about the lyrics he's rumored to have written to go with the instantly recognizable theme music from the 1993 blockbuster Jurassic Park.

As it turns out, Goldblum denied doing the writing himself. But, "one can go on the Internet, as I did a while ago," he explained, and find such a thing. "I only learned a piece of it."