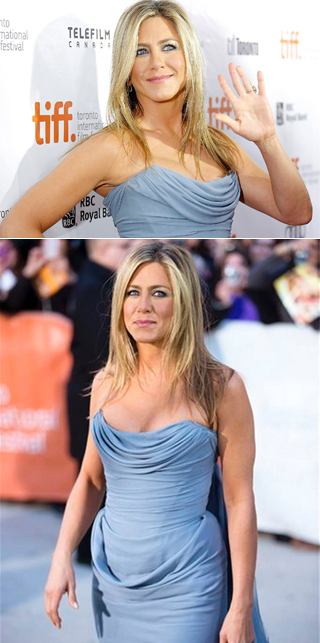 Jennifer Aniston Sparks Awards Buzz in Toronto for Unflattering Role in Cake
She's been called America's sweetheart, but Jennifer Aniston swept into theToronto International Film Festival with a warts-and-all star turn that got her a standing ovation – and immediate awards buzz.

In Cake, Aniston, 45, plays a woman suffering from addiction, rage issues and suicidal depression after a tragic accident leaves her scarred inside and out. It's hardly the romantic comedy she's known for.

With greasy hair, no makeup and a fire she's never before displayed on screen, Aniston's riveting performance brought a Canadian audience to its feet at its Toronto premiere Monday.

"It's awesome and liberating to let that all go," Aniston said of her makeunder for the role. "And see yourself looking like that on a 50-foot screen."