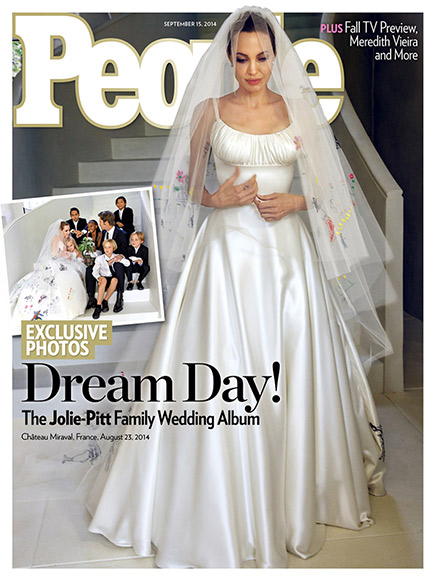 Angelina Jolie & Brad Pitt's Wedding Guest List - Just 20 People!
When Brad Pitt and Angelina Jolie went about planning their big day, they didn't have to look far to find the perfect wedding planners: their six children.

The intimate Aug. 23 ceremony – attended by just 20 friends and family members – was held in the chapel of Château Miraval, the family's estate in the French village of Correns. The wedding – including exclusive photos of the ceremony, Jolie's unique dress (decorated with her children's artwork!) and the entire family's celebration – is featured in this week's issue of PEOPLE, in conjunction with Hello! magazine internationally.

"The only guests were Brad's family from the states," a source told E! News. "His mom and dad, Bill and Jane Pitt; his brother, Doug; sister Julie; and their kids, so it was no more than 22 people in total."

Brad and Angie's six children were of course all in attendance, but her father Jon Voight was not there, though he was invited to join the celebration.