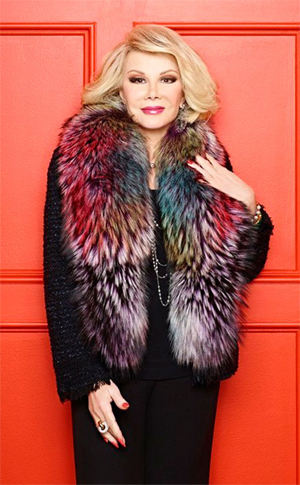 Death of Joan Rivers confirmed
Sept. 2, 2014 -- Comedian Joan Rivers died Sept. 4, a week after her heart and breathing stopped during a procedure at a New York endoscopy center, according to media reports. She was 81.

Law enforcement sources told The New York Times and TMZ that Rivers was unconscious and unresponsive when she was rushed to Mount Sinai Hospital last week. She reportedly was in a medically induced coma and on life support. Her daughter, Melissa Rivers, said in a statement to the media that her mother "passed peacefully ... surrounded by family and close friends." .

Bradley Flansbaum, DO, a doctor who specializes in the management of hospitalized patients at Lenox Hill Hospital in New York City, explains why doctors use medically induced comas after sudden cardiac arrest.


"Never be afraid to laugh at yourself, after all, you could be missing out on the joke of the century" #RIPJoanRivers pic.twitter.com/CY9kiPim3u

— Dubai One (@DubaiOneTV) September 5, 2014