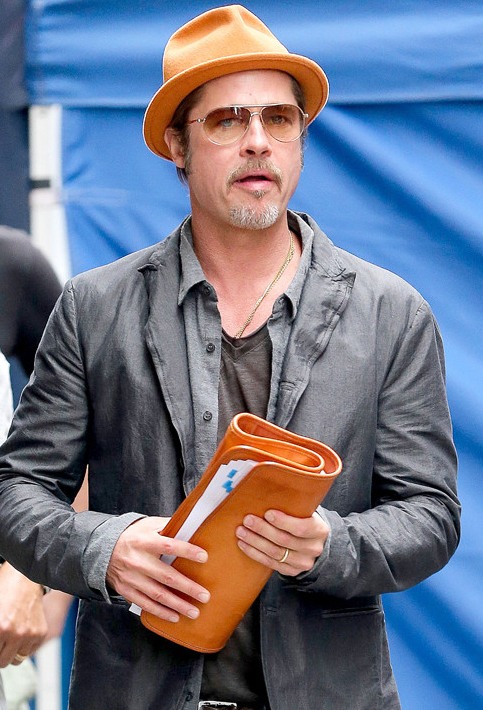 Brad Pitt Shows Off Wedding Ring
Brad Pitt couldn't help but show off his new piece of jewelry while walking the streets of New York City Saturday afternoon. While carrying a folder filled with paper, the 50-year-old actor gave fans a clear view of his new wedding ring as he wore jeans, a V-neck shirt and a long-sleeve button down.

Earlier in the day, the Oscar winner was spotted filming scenes for his upcoming commercial directed by the one and onlyMartin Scorsese. The shoot also features Robert De Niro and Leonardo DiCaprio. Not a bad group of gentlemen, right? Pitt's visit to the states comes a week after he said "I Do" to his longtime fiancée Angelina Jolie.


@DubaiOneTV Brad Pitt Shows Off Wedding Ring http://t.co/PCPbU9Ni3J lang=en&lc=Programs&PTID=181&PID=21814 pic.twitter.com/fCeHbWyLJS

— Dubai One (@DubaiOneTV) August 31, 2014