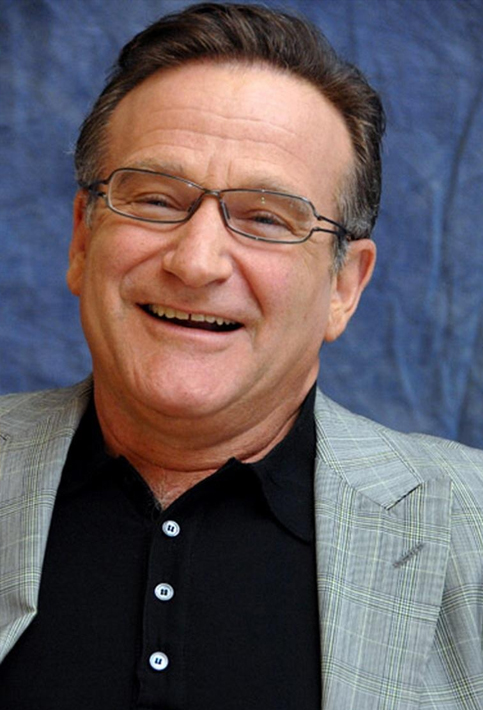 Robin Williams 1951 - 2014
Date of Birth: 21 July 1951, Chicago, Illinois, USA

Date of Death: 11 August 2014, Tiburon, California, USA (suicide)

Birth Name: Robin McLaurin Williams

Height: 5' 7" (1.7 m)

Bio
Robin McLaurin Williams was born on July 21, 1951 in Chicago, Illinois, a great-great-grandson of Mississippi Governor and Senator Anselm J. McLaurin. Robin briefly studied political science, before enrolling at Juilliard School to study theatre. After he left Juilliard, he performed in nightclubs where he was discovered for the role of Mork on an episode of Happy Days (1974) and the subsequent spin-off Mork & Mindy (1978). Williams' wild comic talent involved a great deal of improvisation, following in the footsteps of his idol Jonathan Winters. Williams has also proven to be an effective dramatic actor and received an Academy Award for Best Supporting Actor in Good Will Hunting (1997).

On August 11, 2014, Robin Williams was found dead at his home in Tiburon, California USA, the victim of an apparent suicide, according to the Marin County Sheriff's Department. A 911 call was received at 11:55 AM PST, firefighters and paramedics arrived at his home at 12:00 PM PDT, and he was pronounced dead at 12:07 PM PST.