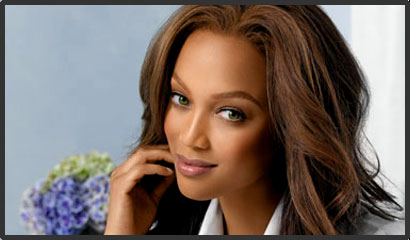 The Tyra Banks Show
Date - 21/11/2006 | Days - Monday To Thursday
Time - GMT 15:30 | UAE 19:30
Director - Brian Campbell
Actors - Tyra Banks
In her third season, Tyra infuses the excitement and energy of the Big Apple into the show with location pieces highlighting the diversity and culture of the city, visits from quintessential New Yorkers and celebrities. As with her previous seasons, Tyra continues to inspire and champion women of all ages to accept and embrace themselves to find their own beauty and inner strength. Tyra's forthright style and honesty makes the show the place women want to be to discuss topics that are important to them, as well as have fun learning about fashion, beauty and health.

Tyra's Got tune-in power! The show is the fourth highest-rated series in women aged 18-34

In the US market, Warner Bros. Domestic TV's syndicated "Tyra Banks Show" got a major vote of confidence from Fox-owned TV stations in 22 markets, which have renewed the talker for another two years, through the 2008-09 season.