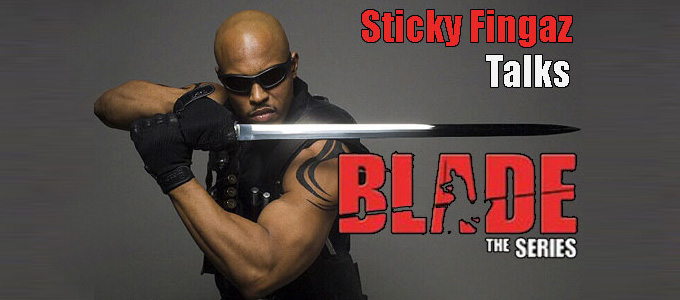 Blade: The Series: # 1
Days - Friday
Time - GMT 17:00 | UAE 21:00
Actors - Sticky Fingaz, Jill Wagner, Jessica Gower
Spike TV's first original scripted action-adventure/drama fare, BLADE: THE SERIES premieres with Kirk "Sticky" Jones in the title role of Marvel's immortal half-man, half-vampire who uses his superhuman powers and skills to fearlessly battle the demonic creatures of the night in a blood-drenched crusade to prevent their rise over mankind.

BLADE: THE SERIES maintains the continuity from New Line Cinema/Marvel Studio's highly successful movie trilogy, but brings the main character into new storylines with new characters. A "half-breed" whose mother was attacked by vampires while pregnant with him, Blade is half-human, half-vampire, and is forced to inject a special serum on a daily basis to control his raging thirst for blood.

An incredible martial artist and warrior, armed with a silver sword, this legendary vampire hunter ferociously seeks out his vampire prey and destroys them. Blade possesses all the vampires' strengths and none of their weaknesses – and is both feared and hated by his nemeses.