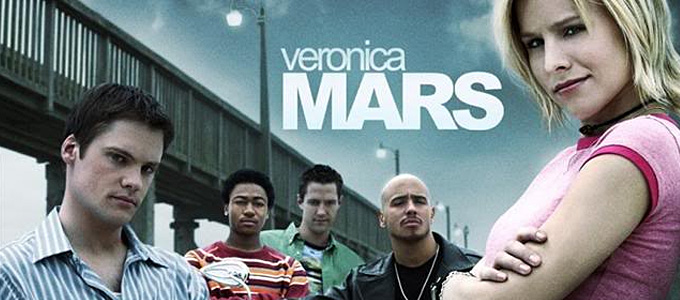 Veronica Mars (Season 3)
Days - Sunday - Thursday
Time - GMT 05:30 | UAE 09:30
Director - Rob Thomas.
Actors - Kristen Bell, Percy Daggs III, Jason Dohring
After her best friend is murdered and her father is removed as county sheriff, Veronica Mars dedicates her life to cracking the toughest. In the wealthy, seaside community of Neptune, California, the rich and powerful make the rules. Unfortunately for them, there's Veronica Mars, a smart, fearless 17-year-old apprentice private investigator dedicated to solving the town's toughest mysteries. Veronica used to be one of the popular girls, but it all came crumbling down around her after her best friend, Lilly, was murdered, and her then-sheriff father, Keith, was removed from office for naming Lilly's rich father as the lead suspect. During the day, Veronica must negotiate high school like any average teenage girl. But at night, she helps with her father's struggling, new private investigator business--and what she finds may tear the town of Neptune apart at the seams.