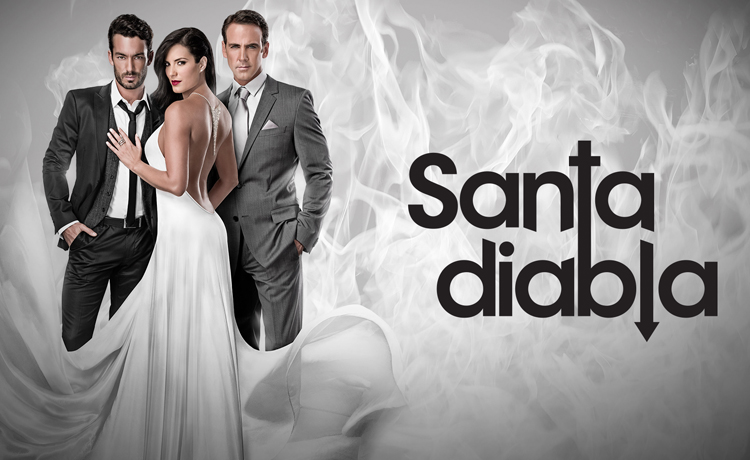 Broken Angel "Santa Diabla" (Season 1)
Days - Sunday - Thursday
Time - GMT 14:30 | UAE 18:30
Actors - Roberto Mateos, Luis Acosta, Gaby Espino
is the story of Santa Martínez (Gaby Espino), a woman who seeks revenge for the murder of her husband Willy Delgado (Lincoln Palomeque). Santa's revenge includes marrying Humberto Cano (Carlos Ponce), a powerful attorney in Marrero. Humberto hired Willy Delgado to give piano lessons to Humberto's niece Daniela Milan (Ana Osorio) at the Cano family's home, until Bárbara Cano (Wanda D'Isidoro), Daniela's mother and Humberto's sister, accused Willy of harassment and attempted rape of her daughter.

Blaming the Canos for the unjust death of her husband, Santa intends to destroy the Cano family, but as she tries to complete her mission, she meets and falls in love with Santiago Cano (Aarón Díaz), Humberto and Bárbara's brother. Although Humberto portrays the evil brother throughout much of the story, toward the end it is uncovered that he was doing things to help hide the fact that Santiago Cano was really the evil brother.

Santiago's mental disease (dissociative identity disorder) causes him to kill people at will and he exhibits strong psychopathy. He wishes to make Santa his wife by force and the truth finally comes out when people find out it is Santiago who is behind the many murders in Marrero County. Santiago had planned to make his way into Santa's life when he and Willy crossed paths in prison and he found a picture of Santa. Flashbacks recall that everything Santiago ever did was calculating and conniving.

In the end Santa chooses Humberto despite the fact that people think he is evil (she knows he has been the good guy the entire time). Humberto is killed by Santiago and Santa never tells him that she becomes pregnant with his child. Santiago is placed in a mental asylum and it is left unclear if he escapes. Barbara Cano and her mother live as prisoners in the family mansion for the rest of their days since Barbara cannot go anywhere since her face becomes scarred by Alicia "La Diabla" Cano, the daughter given up by the Canos several years earlier.

Alicia goes to prison for killing Barbara's husband, George, and it is unclear if Willy is willing to wait for Leticia (although he really loves her). In the end, there is barely any redemption left for any character and it goes to show that life just goes on whether things end up good or bad.