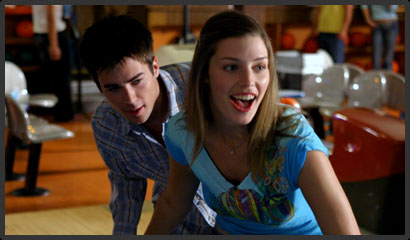 Jack & Bobby
Date - 01/02/2009 | Days - Sunday to Thursday
Time - GMT 10:00 | UAE 14:00
Director - Ellen S. Pressman, Michael Schultz
Actors - Jessica Pare, Logan Lerman, Matthew Long II
In today's episode, there is a host who explains how Jack fought in the War of Americas and became a war hero (but was badly injured with his old knee injury becoming permanent), then became a famous public defender, was elected into Congress, and shot to death by a drug addict while driving to his son's soccer game.
Jack was married and had two sons. Bobby was the one who encouraged Jack who was a Democrat to run for Congress and inherited Jack's seat when he died.
An older Peter and the Adult Marcus tell what happens after Jack dies. The host also says how everything the brothers do in the future are tied back to the day that they met their father in prison.
The future reveals Jack's heartbreaking fate and details Bobby's unlikely road to the Presidency and, for the first time, we hear the voice of President McCallister.
In the present, Jack and Bobby discover that Grace plans to visit their father, Juan, in a Texas prison.
Even though Bobby was originally the one who wanted to see their dad, Jack is the brother who meets him, and he feels responsible for their dad leaving, but their dad says that he left because he was a screwup.
Their dad is in prison for murder, but there seems to be hints that he was unjustly convicted and is innocent,the reason Jack became a public defender.