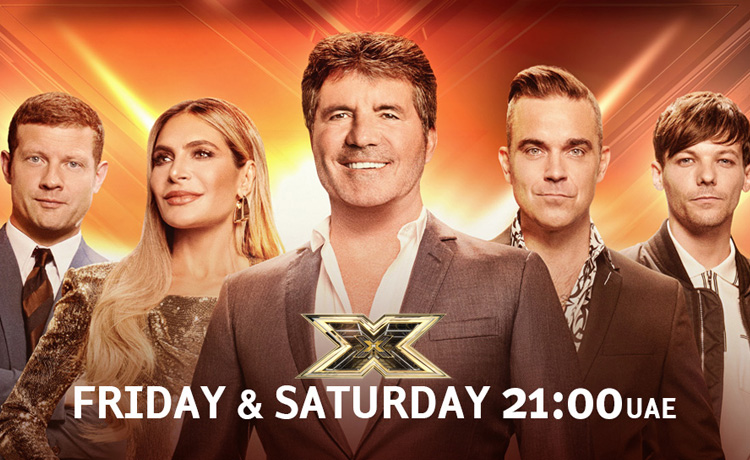 X Factor S15
Days - Sunday - Thursday
Time - GMT 17:00 | UAE 21:00
The X Factor returns for its 15th season with a brand-new panel.

Robbie Williams, Ayda Williams and Louis Tomlinson join show creator Simon Cowell as judges.

Robbie is a global superstar who has won 18 BRIT Awards -more than any other artist in history –and has sold more than 75 million records during his solo career.

Ayda the actress, presenter and wife to Robbie for eight years -will be competing with her husband to be the winning judge on this year's show. As well as enjoying a successful acting career on US TV, Ayda has an invaluable inside take on how the music industry works and knows first-hand what it takes to forge a successful entertainment career. It is the first time ever on The X Factor UK that a husband and wife have been judges.

Louis is the first judge to have also been a contestant on the show. As a member of One Direction he has sold more than 150 million records worldwide and achieved more than 100 global No.1s. One Direction were the biggest selling UK act globally for three consecutive years and in 2013 they were overall the biggest selling act in the world.