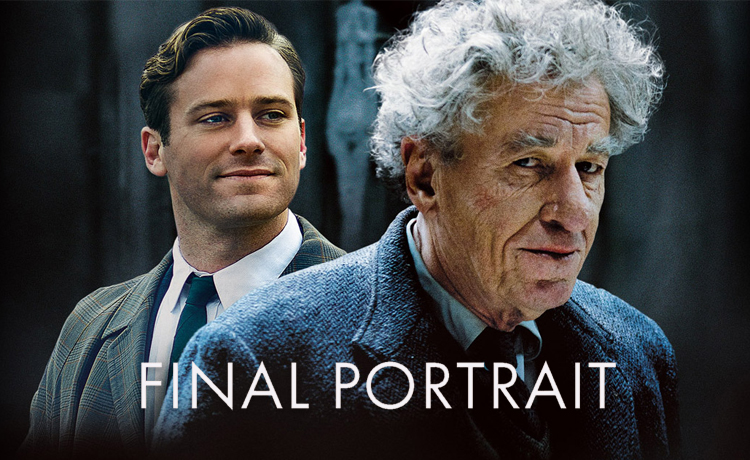 Final Portrait
Date - 01/07/2020 | Days - Wednesday
Time - GMT 18:00 | UAE 22:00
Director - Stanley Tucci
Actors - Geoffrey Rush, Armie Hammer, Tony Shalhoub
In 1964, while on a short trip to Paris, the American writer and art-lover James Lord is asked by his friend, the world-renowned artist Alberto Giacometti , to sit for a portrait.
The process, Giacometti assures Lord, will take only a few days. Flattered and intrigued, Lord agrees.
So begins not only the story of an offbeat friendship, but, seen through the eyes of Lord, an insight into the beauty, frustration, profundity and, at times, downright chaos of the artistic process.