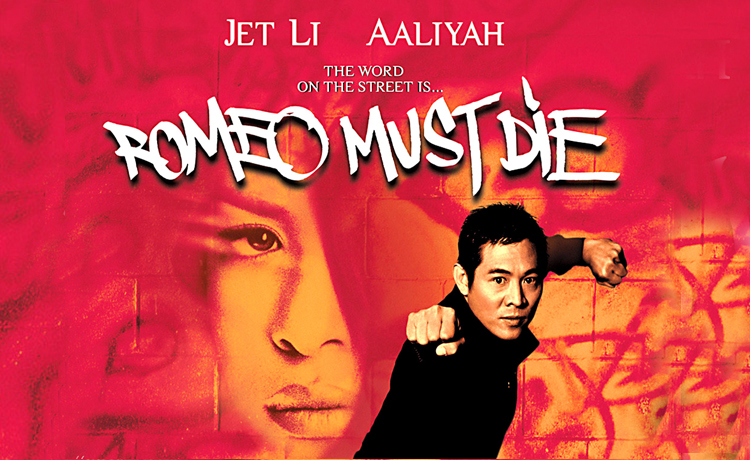 Romeo Must Die
Date - 04/11/2017 | Days - Saturday
Time - GMT 22:00 | UAE 02:00
Director - Andrzej Bartkowiak
Actors - Jet Li, Aaliyah Houghton, Delroy Lindo, Isaiah Wa
ROMEO MUST DIE is the story of fathers and sons, of the importance of blood, of star-crossed lovers willing to risk their lives for their love. Two warring families, one Chinese, one African American, are fighting for control of the Oakland waterfront.

It's an eye for an eye as members of each gang keep turning up dead--including the son of Ch'u Sing, the Chinese gang leader, which escalates the war to epic proportions. Into this fray comes Han Sing (Jet Li), Ch'u's other son, a cop who has escaped from a Hong Kong prison where he was serving time for not arresting his father and brother.

Han soon becomes a little too friendly with Trish O'Day (Aaliyah), the daughter of Isaak O'Day (Delroy Lindo), the leader of the African American gang. The growing romance between Han and Trish parallels the growing body count. ROMEO MUST DIE is a fast-paced, hip-hop retelling of the classic Shakespeare tale.

A thumping soundtrack and wicked special effects--including martial arts battles in which the fighters virtually fly through the air--add to the excitement. Jet Li and Aaliyah turn in fine performances laced with just the right amount of comedy.