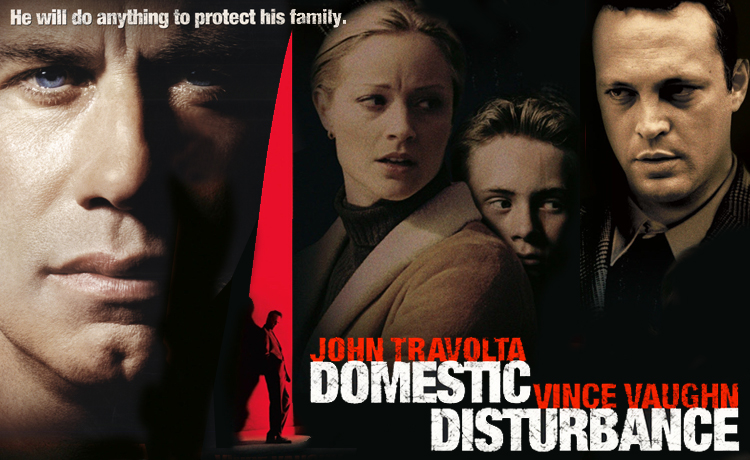 Domestic Disturbance
Date - 20/09/2017 | Days - Wednesday
Time - GMT 23:00 | UAE 03:00
Director - Harold Becker
Actors - John Travolta, Vince Vaughn, Teri Polo
John Travolta is a simple guy named Frank, a recovering alcoholic struggling to maintain the family shipbuilding business his great grandfather started.

Now that his ex-wife Susan (Teri Polo) divorced him, his son Danny (Matt O'Leary) is constantly at the police station for one problem or another. So when Susan marries charming Rick (Vince Vaughn), Frank thinks he will provide the financial stability that Danny needs to clean up his act. Then, a mysterious Ray (Steve Buscemi) rolls into town and claims to be an old friend of Rick's. But Rick tells a different story, making Frank wary of them both. When Ray suddenly disappears, Danny claims that he witnessed Rick murder him. Susan thinks it's just another one of Danny's lies, but Frank isn't so sure.

He investigates Rick's background and finds that Rick isn't at all what he appears to be. Director Harold Becker (SEA OF LOVE) delivers thrills and melodrama and the film is like a dreaming dog--quietly still, punctured by jolts of movement. Vaughn is subtly menacing and Travolta is as affable as a retriever, but it's Buscemi who really lights up the screen with a sleazy wariness that is hilarious.