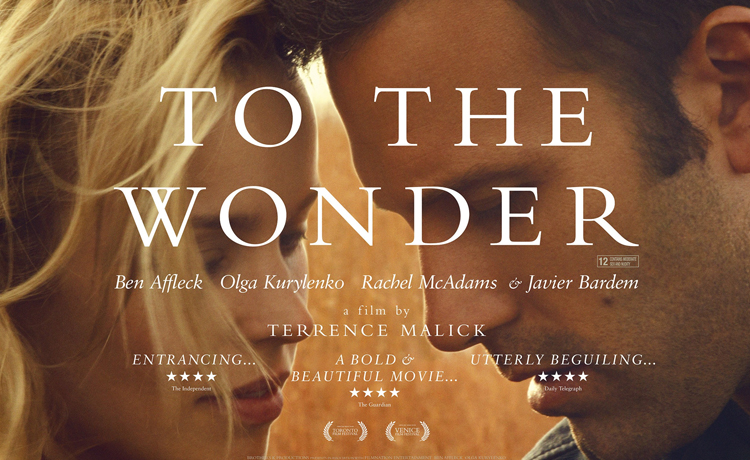 To the Wonder
Date - 02/08/2017 | Days - Wednesday
Time - GMT 18:00 | UAE 22:00
Director - Terrence Malick
Actors - Ben Affleck, Olga Kurylenko, Javier Bardem
Neil (Ben Affleck) is an American travelling in Europe who meets and falls in love with Marina (Olga Kurylenko), a Ukrainian divorcée who is raising her 10-year-old daughter Tatiana in Paris.

The lovers travel to Mont St. Michel, the island abbey off the coast of Normandy, basking in the wonder of their newfound romance. Neil makes a commitment to Marina, inviting her to relocate to his native Oklahoma with Tatiana. He takes a job as an environmental inspector and Marina settles into her new life in America with passion and vigor.

After a holding pattern, their relationship cools. Marina finds solace in the company of another exile, the Catholic priest Father Quintana (Javier Bardem), who is undergoing a crisis of faith. Work pressures and increasing doubt pull Neil further apart from Marina, who returns to France with Tatiana when her visa expires. Neil reconnects with Jane (Rachel McAdams), an old flame.