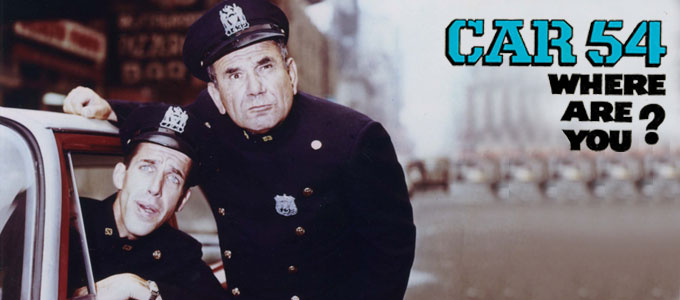 Car 54, Where Are You?
Date - 09/08/2015 | Days - Sunday
Time - GMT 23:00 | UAE 03:00
Director - Nat Hiken
Actors - Joe E. Ross, Fred Gwynne, Paul Reed
The misadventures of two of New York's finest (a Mutt and Jeff pair) in the mythical 53rd precinct in the Bronx. Toody, the short, stocky and dim-witted one either saves the day or muffs things up much to the chagrin of Muldoon, the tall, lanky and smart one.