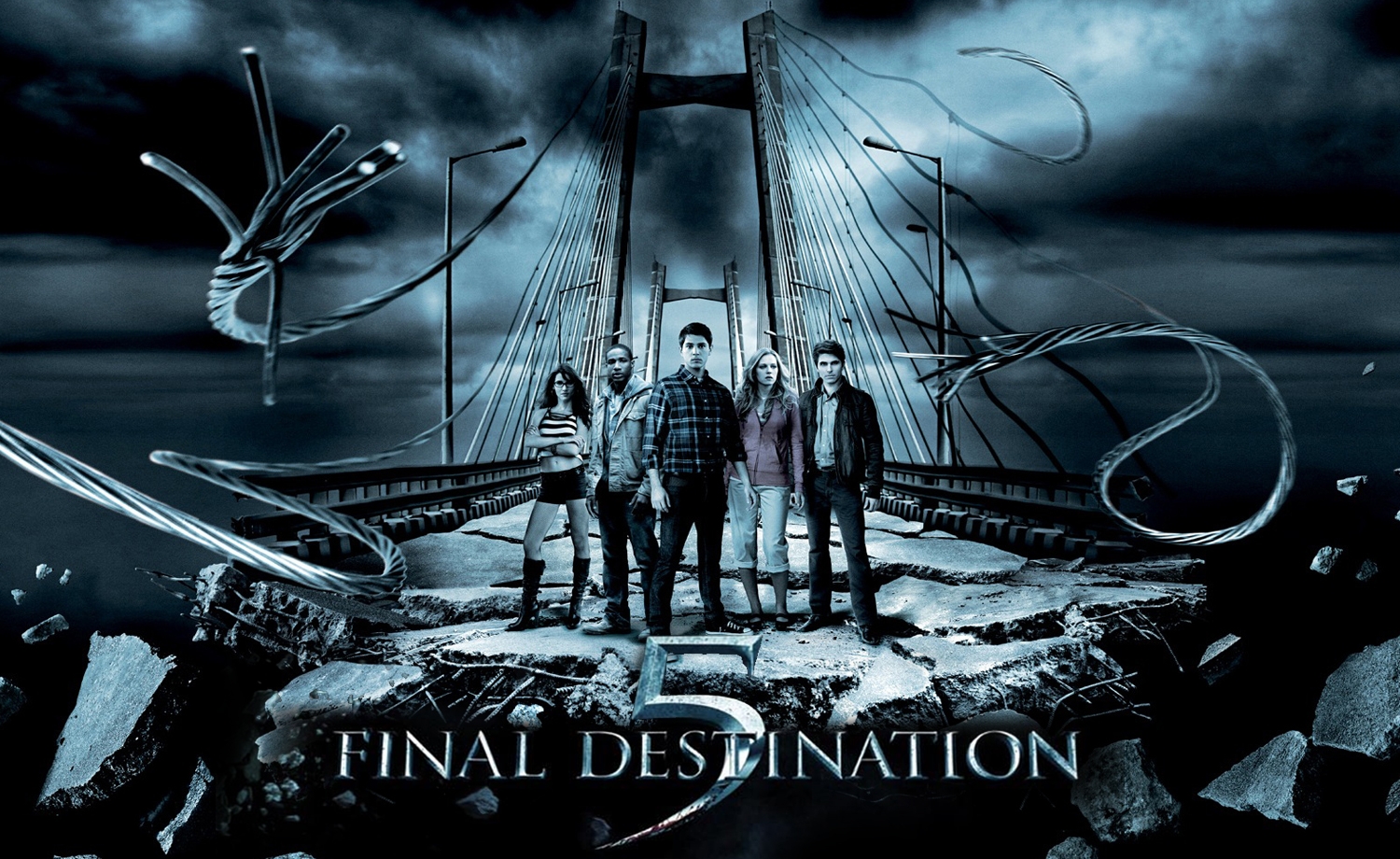 Final Destination 5
Date - 01/07/2019 | Days - Monday
Time - GMT 20:00 | UAE 00:00
Director - James Wong
Actors - Devon Sawa, Ali Larter and Kerr Smith
In April 2000, Sam Lawton is on his way to a company retreat with his colleagues. While their bus crosses the North Bay Bridge, Sam has a premonition that the bridge will collapse, killing everyone except his ex-girlfriend Molly Harper, whom he manages to get across the bridge safely.

In a panic, he persuades several people to leave the bridge before it collapses, including Molly, his friends Nathan Sears and Peter Friedkin, Peter's girlfriend Candice Hooper, his boss Dennis Lapman, and his co-workers Olivia Castle and Isaac Palmer.

FBI agent Jim Block doesn't believe that Sam is responsible for the bridge collapse, but promises to keep an eye on him. At the memorial service, coroner William Bludworth mysteriously tells the survivors that "Death doesn't like to be cheated" and warns them to be careful. However, they ignore his warning and leave, believing this to be nonsense.