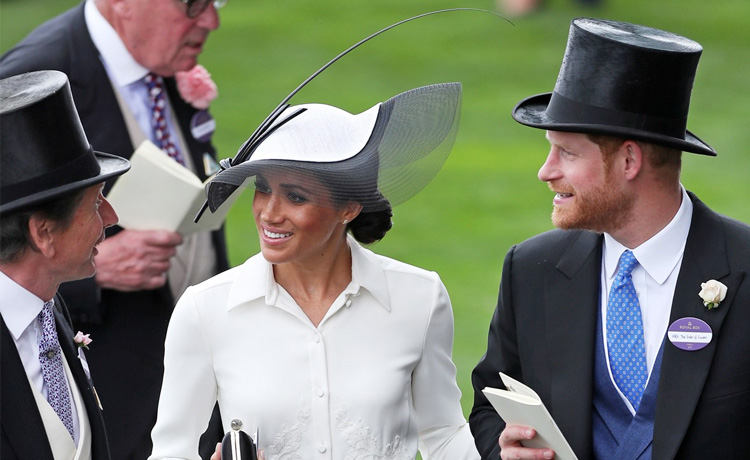 Meghan Markle Wears Shoes Bigger Than Her Size
Could it be that Meghan Markle has made a fashion faux pas? Despite her elegant attire since her engagement to Prince Harry, The Duchess of Sussex's latest appearance at her first- ever Royal Ascot has raised up some questions about her choice of shoes, which appeared to be a size too big for her feet. But could there be a reason for that choice?! According to fashion expert Harriet Davey, what appeared like a faux pas could actually be a decision made for specific reasons, as its custom for celebrates attending big events to wear shoes that are a size up to avoid blisters and swelling.

Blisters occur when feet rub against shoes, which is more likely to happen with swollen feet, therefore a shoe that is a size up is considered a fashion necessity. Usually women stuff the shoe with soft cotton balls, which are removed later if the feet becomes swollen to use the extra space and avoid painful blisters and bunions.

It is worth mentioning here, that Meghan wore a bit large nude strappy heels when she and Prince Harry announced their engagement last November, so it was not the first time that Meghan tries to look elegant and comfortable at the same time. Bye bye blisters.