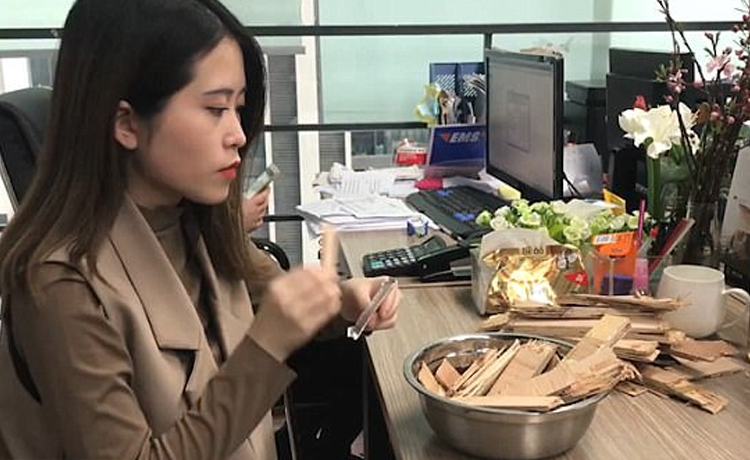 Chinese Office Chef Becomes a Youtube Sensation
mediaexpress.reuters.com: In what looks like a typical office setting, a woman takes apart the central processing unit of a computer and uses it as a hot pan to make Chinese pancakes.

That's just one of many innovative videos from Youtube star, an "office chef" who calls herself "Ms Yeah" -- Chinese hotpot, pancakes and flame-grilled fish are all cooked using everyday objects found in an office.

The 23-year-old, who doesn't want to reveal her real name, first uploaded her videos onto Weibo, China's microblogging service, in January 2017, which quickly garnered millions of views.

Riding on the momentum, she started posting her videos on YouTube in February, one of many websites banned in China due to the country's 'Great Firewall', where she quickly became a YouTube sensation with more than half a million subscribers.

Ms. Yeah said she hopes to expand her online presence outside of her home country.