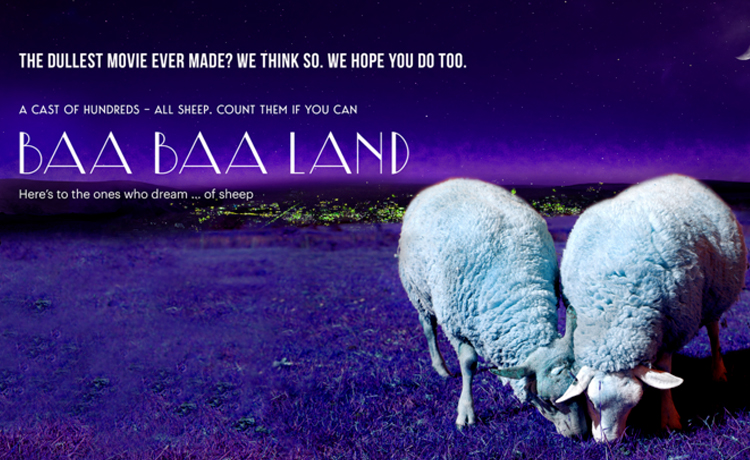 Slow-Motion Film To Potentially Cure Insomnia
mediaexpress.reuters.com: A new eight-hour-long, slow-motion film featuring no actors, dialogue or narrative is seeking to capture audiences' attention with some unconventional stars: a flock of sheep. "Baa Baa Land" bills itself as the dullest film ever made and consists entirely of slow motion shots of sheep in a field.

The film was shot in Essex, England, and was produced by the founders of a digital meditation app, Calm. It is the latest example of the niche genre known as slow cinema, which is known for long takes and having little or no dialogue narrative.

"Baa Baa Land" is scheduled to premiere on an as-yet unannounced date in September at London's Prince Charles Cinema.