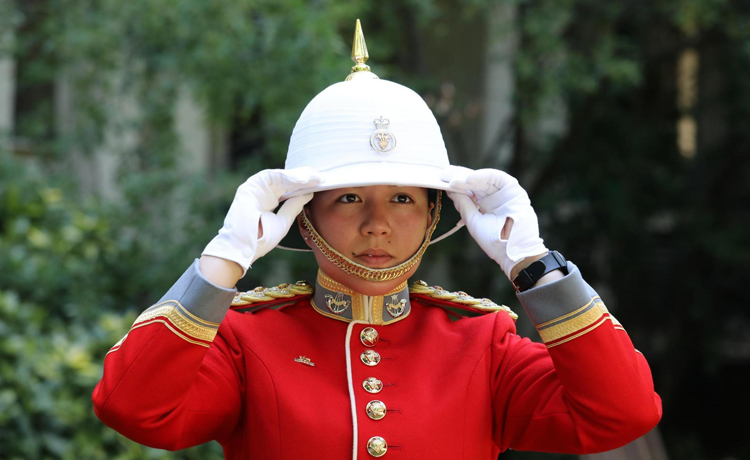 First Female Infantry Officer To Captain UK Queen's Guard
mediaexpress.reuters.com: A Canadian soldier became the first female infantry officer to take command of troops guarding Queen Elizabeth's Buckingham Palace residence in London on Monday (June 26).

Captain Megan Couto, 24, led the Queen's Guard while visiting Britain to coincide with the 150th anniversary of Canada, one of the 15 nations in addition to the United Kingdom which has the 91-year-old queen as head of state.

Guard duties are normally carried out by troops from the Household Division, who have protected the sovereign and royal palaces since 1660. A detachment of the unit has carried out duties at Buckingham Palace since Elizabeth's great-great-grandmother Queen Victoria moved there in 1837.