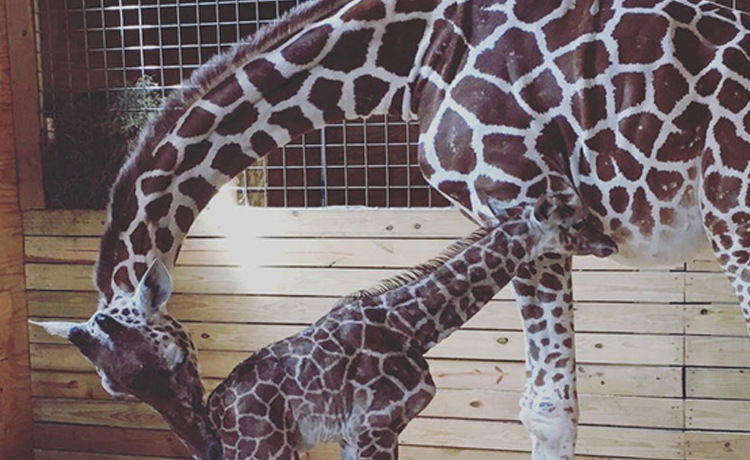 Internet Sensation Giraffe 'April' gives birth in front of million viewers
Eonline.com: While the seemingly endless wait is finally over for Internet sensation April the Giraffe to give birth (she delivered a male calf earlier today in front of 1.2 million viewers via live-stream), we still have a lot of burning questions for the beloved giraffe and her baby boy.

At the height of April pregnancy fever, five million viewers were checking in per day to see if the tall mammal had actually given birth.

In fact, Jordan Patch, the owner of the Animal Adventure Park where April has been living, said that she was due around February— but that time came and went and then came and went again.

Confusion on the Internet has steadily increased in recent days due to a lack of buzz-worthy developments. Some viewers even suspected that April wasn't pregnant at all.