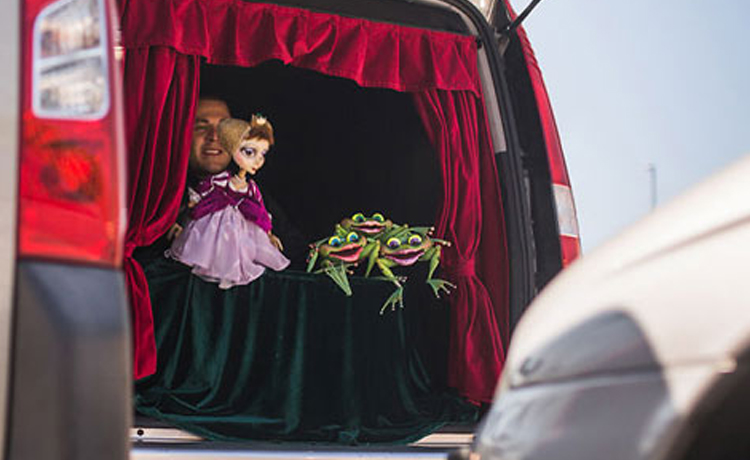 Trunk Theater That Entertains People Stuck In Traffic Jams
The Mini teater brought some joy to the not so amused people stuck in traffic jams. For this they invented a new sort of theater, called The Trunk Theater.

It uses the trunk of a car as it's main theater stage to amuse people with the most popular shows from Mini teater on the road where congestions stop the traffic.

The Trunk Theater played they famous shows, including the MishMash Bakery, a legendary Slovenian puppet performance based on one of the most popular national children books of all times. The result – people were having fun while stuck in traffic for the first time in their life.

"Theaters have to be innovative to attract and keep its audience and every theater manager in the world knows it's a hard job to do. So I'm pleased we demonstrated the amusement power of theater in an innovative way and proved that good things do come in mini packages". stated Robert Waltl, The Mini teater Manager.