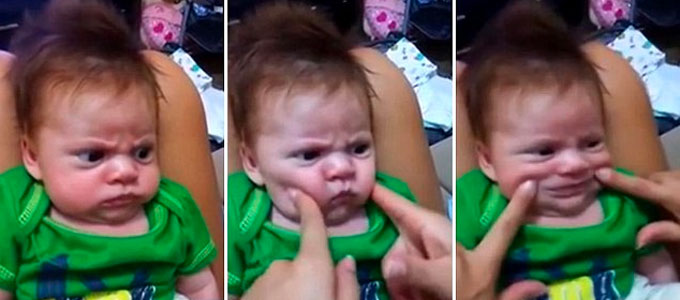 Watch & Laugh With The Grampy Baby
The parents of a grumpy baby captured some hilarious footage of their young toddler scowling at them despite their best efforts to make him grin.

Miguel Felix Gut from Mexico filmed the youngster frowning at his mother while reclining on her legs and posted the subsequent video to YouTube.

In the clip the mother can be heard talking to the baby – her first attempt at making it pull a facial expression other than the frown it makes from the very start of the clip.