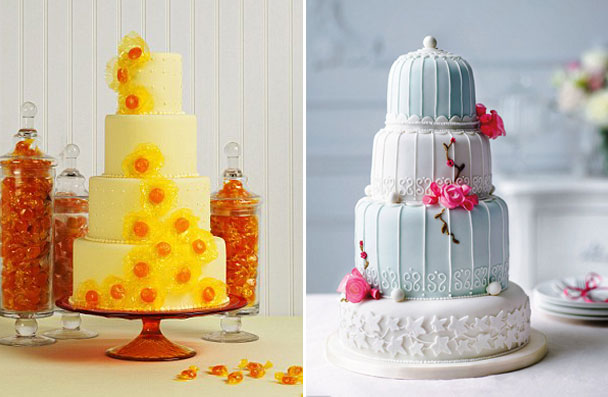 Say "I Do" to the Year's Coolest Wedding Cakes!
Wedding season is upon us and for many brides-to-be across the country, thoughts are turning to organising the all-important day.

As well as selecting the dream dress and choosing the flowers, finding the perfect wedding cake is crucial.

But these days it's not as simple as going for a multi-layered, plain, white number with a miniature bridge and groom on top - there's a whole host of new types of cakes our there, from cupcakes to pork pie cakes or even those made of cheese.

From traditional tiers to contemporary chic, M&S's selection of wedding cakes has something for everyone - it's little wonder that one in 10 couples snap theirs up from the upmarket food store.