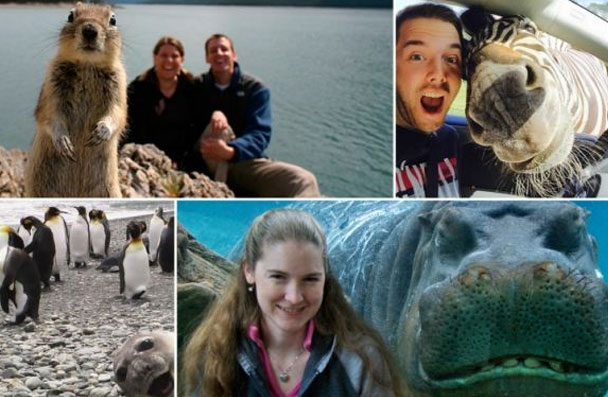 The Animals Who Make Ordinary Family Snaps Wildly Funny
These are the wild moments inadvertently caught on camera that turn an ordinary photo into comedy gold.

Instances of 'photobombing' have soared among in recent years thanks to ever-present cameras and the ease of posting pictures online.

But this selection of pictures features a set of unlikely gatecrashers wanting to get in on the act.

From inquisitive zebras to laughing seals, here are a selection of the best animal snaps caught on camera.