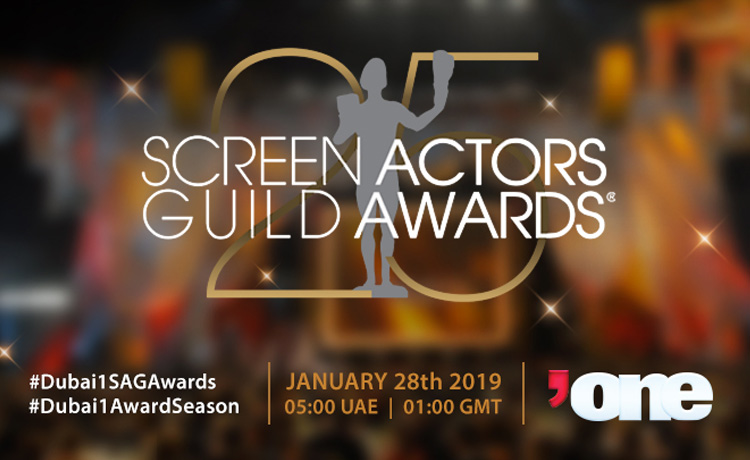 SAG Awards 2019
Date - 28/01/2019 | Time - GMT 01:00 | UAE 05:00
There's nothing else like the SAG Awards® ceremony! Many of the brightest stars of film and television get together once a year for this congenial celebration to mingle with friends and colleagues while recognizing outstanding achievements by their peers.

A live simulcast and an active social media presence invite audiences to experience all the excitement of the ceremony.

Dubai One is broadcasting SAG Awards live on January 28, 2019, at 5 AM ( UAE ) with a repeat telecast at 9PM ( UAE ).