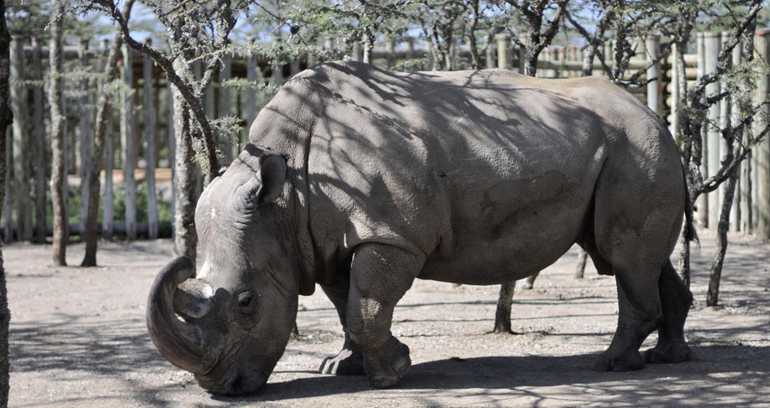 Endangered White Rhino Joins Dating App To Find A Mate
mediaexpress.reuters.com: Like many guys using Tinder he loves the outdoors and travels widely. But there's a catch - Sudan is the world's last male white northern rhino.

And he desperately needs a mate.

Ol Pejeta conservancy has teamed up with dating app Tinder to raise awareness of how Sudan's species is facing extinction. Conservationists hope that Sudan will help raise enough money for $9milion fertility treatment - as all attempts to get him to mate have failed.