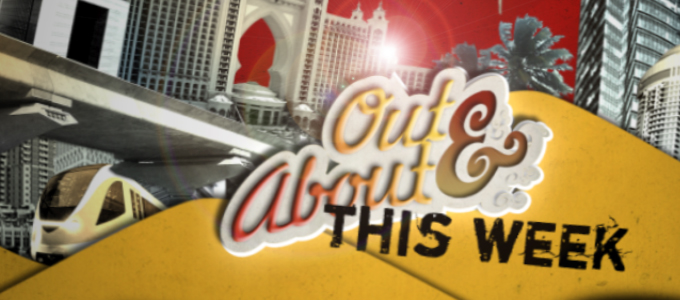 Out & About (Season 4)
Days - Wednesday
Time - GMT 17:00 | UAE 21:00
Want to be kept up-to-date on what's hot in Dubai? Are you bored of doing the same old thing and are searching for something new? Well search no more… Out & About is back with a twist in season 5!

Your favourite show that keeps you in the know is growing into a one hour weekly extravaganza with a difference as we explore more exciting adventures in the city of Dubai and keep viewers up-to-date on all of the happening events.

Join us every week as we uncover old, new, exciting, amusing and unusual adventures. Find out about the latest restaurants, the most adrenaline-driven sports; explore hidden cultures and try the latest trendy activities. We provide up-to-date rundowns of what to expect in the week ahead –from the latest films, music and books to a behind the scenes look at events and interviews with the celebrities of the moment.

Take part in our all new fun and interactive segments coming your way for Season 5. The new season will give you the opportunity to join in on the fun in a way like never before.

Join us and discover Dubai!